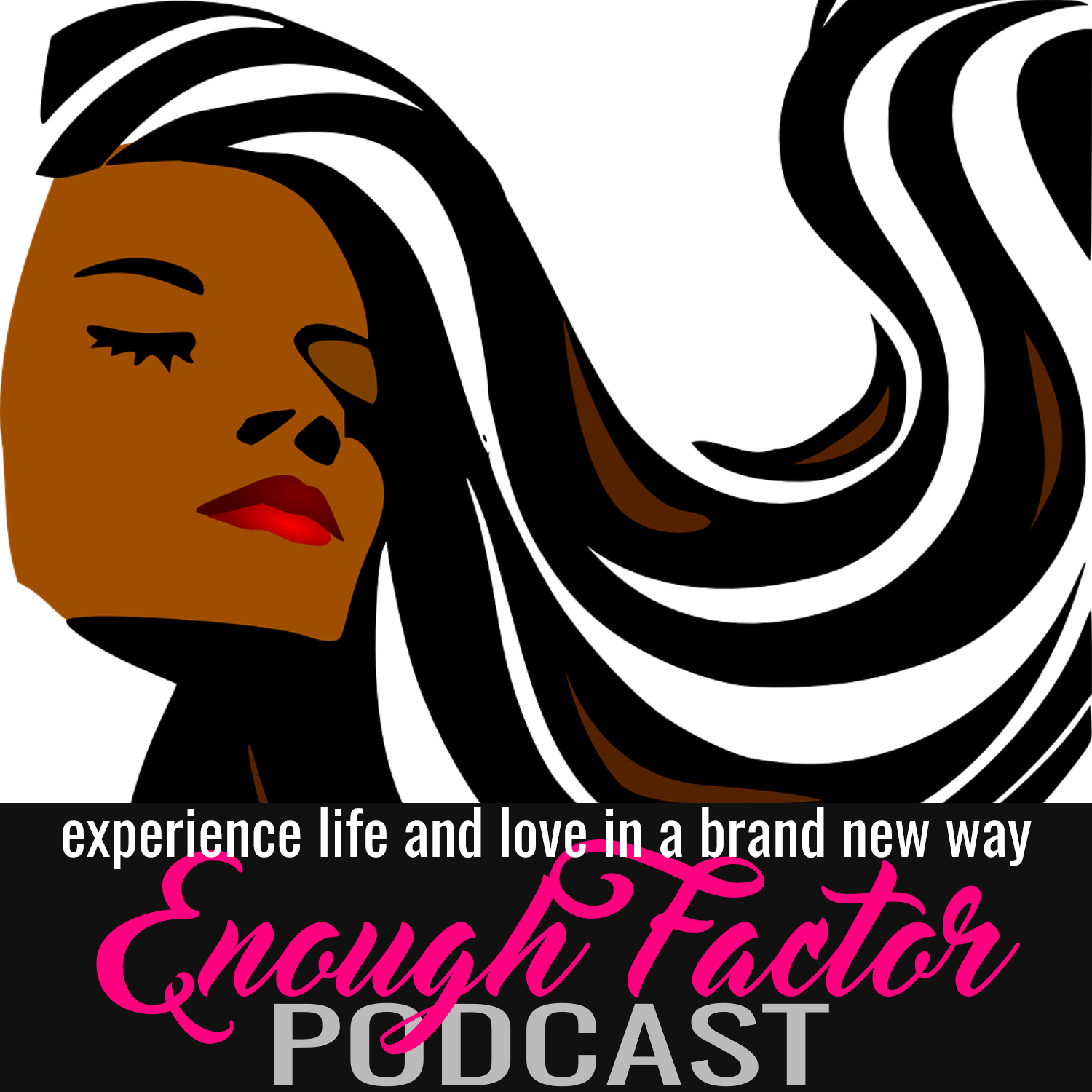 What got broken?  This was a question I asked podcast guest, Chatela Monae, as we talked about why she is in the process of divorcing her husband.  What struck me was her determined intention to take care of herself during the process, first.  Something that many women don't do and as a result come out of their divorces bitter, fractured and afraid to trust a man again. 
In this, the last in our Recovering From Divorce Series, Chatela tells us a story all too common. The story of rushing into marriage thinking that the same smarts you bring to books will translate to relationships.  That, because a man asks you to marry him, he recognizes your value and wants to marry you for all the right reasons.  The belief that if you pray long and hard that somehow God is going to fix what's broken and save your marriage.
Despite Chatela's pending divorce, each day she chooses to take the path of wholeness.  In this episode, she shares how she is transitioning out of brokenness by:
Recognizing that the big emptiness inside of her was there before she got married and was not her husband's doing
Accepting that her beliefs about herself, love and men were shaped by people. Not by her.
Finding her esteem on the other side of her head: on the other side of making straight A's
Allowing her pain to come full circle
Understanding that an emotional void cannot be filled by another person
...and much more
Things that made us go hmmm
From Chatela
"What I've realized is having low self esteem is also not understanding your worth and your value."
"You can't take a broken woman and a broken man and have this wholesome, fulfilling relationship.  It just doesn't work that way."
"Who you decide to join your life with, they have the potential to bring you closer or further away from your life's purpose."
"I never wanted a broken family. But I realized just because a family stays together doesn't mean it's not broken."
"Ultimately, I can't be angry at anyone else for being them."
"I think we genuinely do hear things from God, we just don't understand the context of what he's saying."
"You are so infinitely special!"
From Suzette
"I don't believe submission means now I'm relegated to the deaf, dumb and blind section...that sounds a lot like slavery."
"You were so enough that God, Your Higher Consciousness, the Universe, gave the ultimate sacrifice for you. Don't you think God would have concern about you being in something that is hurting you, harming you, causing you to question your value?"
"It's a difference in being loved by your dad, as his daughter, and how your dad shows up as a husband.  Only my mom could be married to my dad.  Not me."
"But I think the grace is that you have grace to be with that person."
References Mentioned
Netflix Movie starring Sanaa Lathan:  Nappily Ever After  https://theglowup.theroot.com/nappily-ever-after-sanaa-lathans-netflix-original-unta-1828094162
Chatela Monae Website  http://chatelamonae.life/
Chatela Monae YouTube  https://www.youtube.com/channel/UCULaMd6CZtF0K4_4FZBnVxA
Chatela Monae Instagram http://bit.ly/ChatelaMonaeIG
Mommie Mogul Group http://bit.ly/MommieMogulGroup
Email: hello@chatelamonae.life
You Asked? Good Men Answered! Virtual Summit Website  www.goodmenanswered.com
You Asked? Good Men Answered! Facebook Page www.facebook.com/goodmenanswered
About Chatela
Chatela was born and raised by her mother in the small town of Gainesville, GA.  Growing up, she took her education very seriously which led her to attend not only public but private and even boarding schools.  This was an area she always excelled in, so that giftedness along with her hard work afforded her the opportunity to attend the University of Georgia.  For two years, she was well on the route to medical school, conducting undergraduate research and even teaching science through a STEM program at a local elementary school.  However, after some soul searching, she felt this was not her true calling and switched to fashion merchandising.  Ultimately this change did not bring about the clarity she had hoped for and it has taken until recently to better understand what she's called to do in this life. 
While she was on maternity leave, after obtaining her real estate license, she went to work for an investment real estate firm.  She started a YouTube channel for entrepreneurial mothers.  It was during this time that she became clear about her passion.  It was serving inspiration to other women so they can see the light within themselves. Just the same, she completely lost sight of the power within herself which led her on a very intentional spiritual journey.  She has made many ground breaking revelations. One of which to separate from her husband. Another, to become a holistic health coach. 
Chatela takes it one day at a time.  She's finding a new normal, intentionally pushing beyond her comfort zones and continuing to cultivate the light within so she can help heal the world one person at a time.
Enoughness Reminder
Says Chatela, "It's just so important to get to a place where you just do the inner work.  And just realize you are enough.  I just want to scream it from the rooftops.  YOU ARE ENOUGH! And it doesn't take somebody else to validate you.  Or to give you that validation.  You have that within you.  You are infinitely special."
What were your aha moments? We'd love to hear them!
To dive more deeply into today's episode or to get answers to specific questions, join other Enough Warriors at Enough Factor Connect.  
Interested in being a guest?
We've made it easy peasy!  Click here and someone from our team will contact you! 
Interested in up leveling your relationship?
Gain access into the male psyche as both relationship experts and regular good men talk about men, love and relationships at my YOU ASKED? GOOD MEN ANSWERED! Virtual Summit! This year's theme: The Power of A Good Woman. Learn more/register at www.goodmenanswered.com.  
Thank you for listening!
Credits